Product Description
MODEL:TT-GD520
1. Shaper and replaceable cutter head for earth driller which make the dilling more convenient on the hard boden.
2. Certificates: EU2, GS, CE, EMC
3. Above 500 PCS, OEM is available
4. Package with foam inner liner
5. Diller: 80mm, 100mm, 150mm, 200mm, 250mm, 300mm
6. Extension poles: 40cm, 60cm
Quality & Inspection:
Cooperated with good reputation suppliers.
100% check spare parts quality which produced from matching suppliers.
QC checking each step from spare parts to production on the full of line.
DIGITAL IGNITION
Better performance has been specially developed by Titan digital ignition. The digital ignition ensures easy engine strating under all conditionals, cleaner engine and lower emissions.
PISTON
For reducing vibration are used light pistons. All pistons made of special cast iron piston rings have two ensure a longer service life.
FUEL TANK
Larger cap from the fuel tank for easier filling. Hoses are made of Viton, which is a special material resistant to corrosion and unleaded gasoline to high temperatures. Special equipment to prevent escape of vapors.
CARBURETOR
The engines are using good quality brand carburetors. For faster and easier starting hand is used starter that draws fuel mix into the carburetor. The membranes are made of a special Teflon material to with stand unleaded gasoline.
GEAR
Reliable highly resistant gear designed to withstand the maximum and working conditions.
EXHUAST
In the production of special material is used (1.0mm thick), which reduces noise emissions. 
Titan technology used in the production of this component increased durability due to reduced exhaust rate of ware ( caused by high temperature and oil).
Package:
Standard exported color carton(.>=500pcs).
Violin-style color carton or Blow molding package are available.
We will use standard exported package if no special requirments, but it is available to provide colour package according to your design or we make design for you using your brand basing on the quantity more than 500pcs.
Main Markets:
· Europe 
· South  America
· Southeast  Asia
· Middle  East
. Russia 
PLANT
ATTACHMENTS
Item
TT-GD520
Engine Model
1E44F-5
Displacement
52cc
Rated Power
2.2kw/7500rpm
Ideel Speed
3000+-200rpm/min
max. Speed
9000rpm/min
Color
Engine: Orange& Black 
Diller: Black 
cowl hood, gear case, throttle button, trigger are orange
Worm Gear
Iron
Carburator
Diaphragm type/chinese
Starter
CDI
Fuel Tank
1200ml
Drill Diameter
100mm/150mm/200mm
Drill Length
80cm
G. W. /N. G.
20kg/17kg(with 3 drills)
Carton
5 layers brown carton
Carton Meas
830*570*280mm
PACKING
brown box or color box with supporting materials in side, each in 1 box.
 
 
 
 
 
 
 
 
ACCESSORIES
instruction manual; mixture bottle; 3 drillers, driller protector.
ZHangZhouG CZPT MACHINERY CO.,LTD  is located in Gangtou Industiral Zone, Xihu (West Lake) Dis. County, ZHangZhoug Province. CZPT is specialized in manufactureing gasoline chain saw, brush cutter, water pump, hedge trimmer, multifunctional cutter, earth auger.We have full Certificates such as CE, GS, EU2.EMC etc. Thanks to the regional and industrial advantages in China's hardware capital, CZPT is currently undergoing a very rapid growth. The factory covers more than 30,000 m2 and employs more than 100 workers.
OFFICE BUILDING
MEETING ROOM

Exhibition
Certification
FAQ
Do you provide sample?
Yes, But samples fee and freight fee will be charged firslty and the sample fee will be deducted after you place the mass order.
What's the Warranty for your products?
We provide 1 year warranty. Free spare parts will be provided in  next order if any problems caused by non-human factors.
what's your MOQ?
Different products have different MOQ, usual chain saw and brush cutter 's MOQ is 100pcs.
what's your delivery time?
15-30days after order  confirmation and advance payment.
How about the packing?
Packing will do as customer 's requirment if order quantity achieved to 500pcs.
The normal factory packing will be used if the order quantity is less than 500pcs.
what certification do you have ?
For European customer , we have CE,GS ,EURO-II certification.
Do you accept OEM or ODM?
Yes.
OFFICE
| | |
| --- | --- |
| Feature: | 2-Stroke |
| Bit Diameter(mm): | 100mm 150mm 200mm |
| Style: | Hand-Held Earth Auger |
| Power Source: | Petrol / Gas |
| Displacement: | 52cc |
| Rated Power: | 2.2kw/7500rpm |
Samples:

US$ 90/Piece

1 Piece(Min.Order)

|
Request Sample
Customization:

Available

|

Customized Request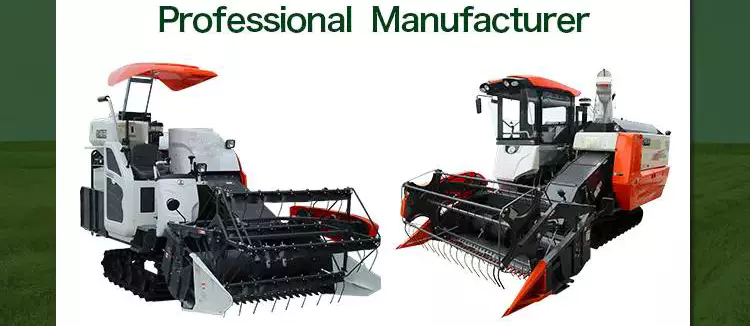 Tips For Maintaining Your Tractor Parts
In this article, we'll cover some important tips for maintaining your tractor parts. Read on to learn about clutches and CZPT fittings. We'll also discuss what tractor parts need to be repaired and how to ensure your equipment stays up and running for years. Also, we'll discuss preventative maintenance and how to choose the right tractor parts company. This will ensure you'll never have to replace your parts if you experience a problem.
Maintenance of tractor parts
If you own a tractor, then you know how important it is to maintain it properly. You should service it at least once a year or whenever you notice that the tractor has issues. Typically, these issues will include a struggling engine or battery, reduced power, and oil leaks. During a service, you should make sure that all the fluids are at their proper levels and replace worn parts as needed. Ideally, you should have a maintenance checklist for tractor parts, so you can refer to it whenever you have a problem.
It is also important to grease exposed fittings on your tractor. You can purchase lithium-based grease from automotive parts stores, or you can get universal ones that come in aerosol cans. Always remember to properly torque nuts and bolts before putting them back on. If you fail to do this, the parts may become loose and start vibrating. Ensure that these components are greased properly so they don't become loose and cause problems later on.
If you are using a tractor outdoors, it is important to maintain the tractor's batteries. This will help protect it from rust and corrosion, both of which can shorten the life of your battery. You can also use a baking soda solution to clean the battery, as it is safe to use. The battery terminals should be clear of obstructions and be inspected frequently. You should also turn off the tractor's ignition before working on the battery or disconnected lead-acid batteries.
Regularly replace your tractor's 12 volt battery. A battery is essential for tractor operation, as without it, the starter/generator will not work. Also, make sure to purchase the correct one for your tractor model. You should also check the belts on your tractor. If there is any loose bolt or component, you should replace it. Also, make sure to remove any straps or chains that are holding the battery. After replacing the belts, store the tractor's battery in an area with good climate control. A battery maintainer can be purchased at any auto parts store.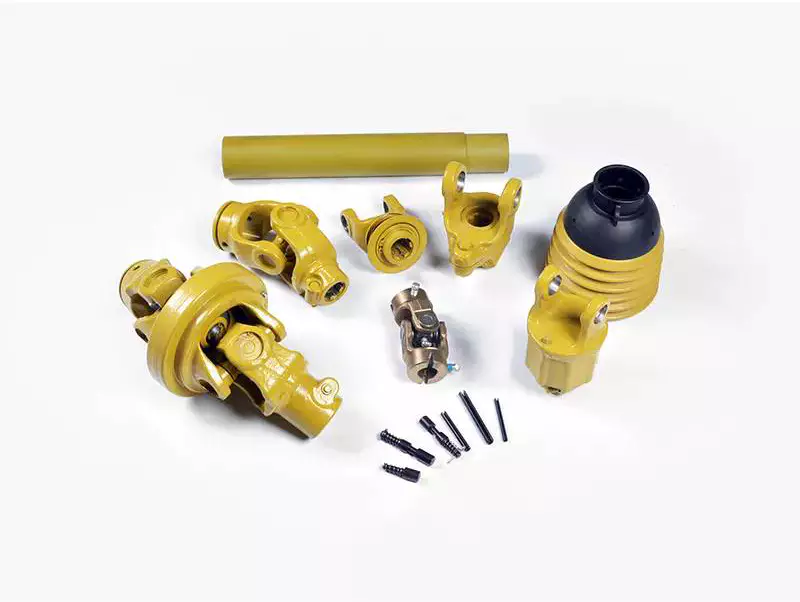 Types of tractor clutches
Different types of tractor clutches perform different tasks. For example, single-plate clutches can disengage a tractor's PTO when the engine is off. On the other hand, sequential clutches can disengage both the wheel drive clutch and the PTO clutch. These types of tractor clutches are common in tractors that have between 15 and 100 horsepower. This article will discuss the differences between these clutches and their functions.
Single-plate clutches are the most common type of tractor clutch. They transfer torque by friction between a clutch plate and the engine's input shaft. A single-plate clutch has a single plate that is mounted on the clutch shaft. A single-plate clutch has a conical friction surface on each side. When the clutch pedal is pressed, the male cone slides into contact with the female cone. When the clutch pedal is released, the male cone slides away from the engine shaft.
Another type of tractor clutch is the diaphragm clutch. These use less rigid springs to transmit power to the tractor's wheels. Diaphragm clutches are the same as conventional clutches, except that the lever does not apply pressure to the pressure plate. Both clutches are important to tractor performance and safety. They help farmers make quick turns and help move tractors. Tractors' diaphragm clutches have inspired many video games.
Modern tractors offer many different types of drivetrains. Here, we compare the advantages of each type. The original drive system relied primarily on the clutch to shift gears and change range. Additionally, it relies on a clutch to engage/disengage the PTO drive. A partial depression stops all drives, while a full depression only stops the transmission. In contrast, modern tractors have independent PTO drives that are independent of the gearbox.
CZPT Accessories
CZPT accessories are available for many tractor parts. These are typically used where grease is required, such as ball joints and universal joints. They are also common on hard surfaces that slide on, such as on a wheelbarrow. You can find them in many places, including on old tractors. To properly lubricate these parts, you should use an electric or cordless grease gun. Both are more expensive than the $10 mini pistol grips, but they help reduce hand fatigue and make maintenance easier.
If you cannot find a CZPT fitting, try a grease fitting tool or fitting activator. These are used to loosen stuck bearings. The tool works by filling it with grease or diesel and hitting it with a hammer to release it. However, investing in a regenerator of the right quality – cheap will do little to help. You can also purchase replacement CZPT accessories in various sizes to replace damaged accessories.
If not cleaned properly, grease can damage moving parts. The rag will help you remove oil from your nipples. Excessive lubrication can cause rust. In addition to damaging moving parts, grease attracts dust, sand and grime. Therefore, it is important to keep CZPT fittings clean and free of grease. If you can't clean them properly, you can use a grease gun to apply it to the CZPT accessories.
A grease gun can also be a handy tool on your farm. When you need to lubricate tractor parts, grease accessories can help you do just that. If you don't have a grease gun, consider buying a CZPT with a grease gun. It can make your life easier and keep your parts running smoothly. You can also save a lot of time and money by lubricating parts.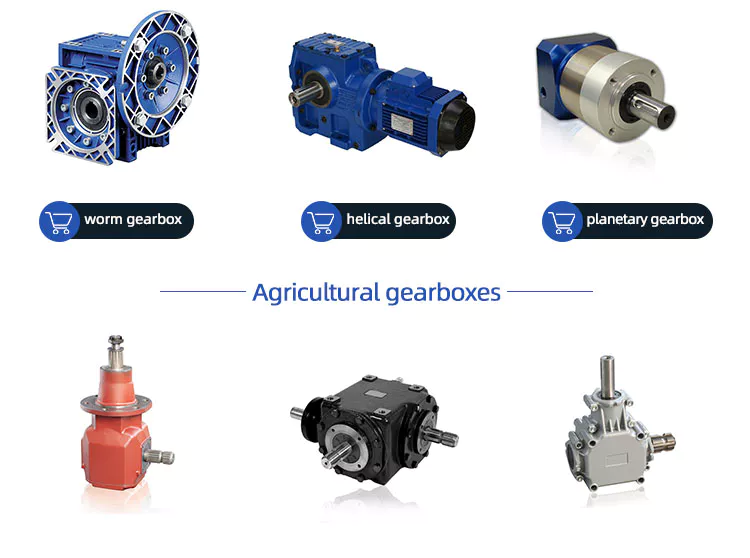 Preventive Maintenance
Preventive maintenance of tractor components is critical to maintaining efficiency. Regular tractor maintenance reduces unplanned downtime, increases efficiency and minimizes repair costs. As a tractor owner, it is important to understand and follow the manufacturer's recommended maintenance procedures for various parts. Read the owner's manual for the most common problems that can affect your tractor. Preventive maintenance can prevent unexpected costs during the workday or in the field.
A preventative maintenance program should include operator training. Operators must know how to perform routine maintenance tasks and how to complete them properly without fail. Operator training can include a review of the operator's manual, demonstrations of system controls, and testing of equipment and parts. Operator training can also include creating checklists of minor maintenance tasks to help operators maintain machines properly. This can also reduce the need for emergency repairs or rushed parts shipments.
Proper lubrication and regular inspection of tractor parts are essential to keep your tractor in good condition. Lubrication will keep internal parts from rust and other debris from causing damage. Additionally, tractor owners should regularly change their oil and change oil filters. This will help protect your engine and reduce friction. You can also visit your local dealer for checkups. Finally, clean the air filters, as dust and other particles in the air can cause serious damage to your tractor.
If you live in a cold climate, preventative maintenance on tractor parts is vital to keeping your tractor in peak condition for the winter months. Winter-grade fuel and oil are essential for keeping your tractor running smoothly and efficiently during the cold season. Remember to follow your owner's manual when it comes to fuel, as fuel that is not appropriate for your climate can clog the filter and cause a breakdown. By following these guidelines, you can ensure that your tractor runs optimally all winter long.



editor by CX 2023-05-22