Product Description
Product Description
PHD-S/L
Create fences with ease to keep wanted things in and unwanted things out ~ for use in many soil types ~ ideally suited for fence building and tree planting around any type of property. 30hp gearbox with PTO protection cover ~ Augers are available in sizes from6 to 35 inches (100 to 900 mm) to suit many post sizes and soil types ~ designed for strength and durability with re-enforced boom ~ high strength, re-enforced arm
PHD-HL
Create fences with ease to keep wanted things in and unwanted things out ~ for use in many soil types ~ ideally suited for fence building and tree planting around any type of property. 50hp gearbox with PTO protection cover ~ Augers are available in sizes from 6 to 35 inches (100 to 900 mm) to suit many post sizes and soil types ~ designed for strength and durability with re-enforced boom ~ high strength, re-enforced arm With hydraulic cylinder can supply much power
Technical Parameters
PHD  Post Hole Digger

Mod.

 

 

 

 

 

 WEIGHT

 

Min.

Max.

CM

RPM

KGS

PHD-S

30

45

30

540

96

PHD-L

45

60

30

540

108

PHD-HL

45

60

30

540

115
Certification
Packing&Shipping
 
Company Profile
 
CLOVERAGRI is engaged in the research, development and production of agricultural machinery designed for use with tractors to accomplish multi-functional farm work.
Our product range includes mowers, rotary tillers, wood chippers, mini-excavators, front-end loaders, backhoes, log splitters and other implements.
The products of CLOVERAGRI are designed by our professional engineers who have each worked in the agricultural machinery manufacturing industry for more than 20 years, and are built to the same standards as European and American equipment.
CLOVERAGRI's focus on quality has allowed its products to easily pass CE certification standards. This commitment to quality spearheads our unremitting pursuit to make reliable, durable, and affordable products for you.
Our commitment does not stop with the sale. CLOVERAGRI rises above its competitors with the quality of our after-sale service, whether it be parts requests or technical support.
You may contact us directly, or through any of our distributors. We look forward to providing you with outstanding products and excellent service. CLOVERAGRI is always at your service.
FAQ
1. Are you original manufacturer?
A: Yes, We will supply you excavator with good quality and competitive price, Also we can supply custom-made service according to your drawings.
2. What kind of payment terms can be accepted?
A: Normally we can worked on T/T
3. Which incoterms 2571 terms can we work?
A: Normally we can worked on FOB (ZheJiang ), CFR, CIF
4. What about the delivery time?
A: Within 15-30 days after receiving the deposit
5. What about the warranty time?
A: 1 year .
6. What about the Minimum Order Quantity?
A: The MOQ is 1 unit.
US $480




/ Piece




|

1 Piece



(Min. Order)

###
| | |
| --- | --- |
| After-sales Service: | Video Technical Support |
| Warranty: | 12 Months |
| Certification: | CE, ISO 9001:2000 |
| Condition: | New |
| Drilling Way: | Rotary |
| Transport Package: | Iron Packing |
###
Samples:

US$ 480/Piece

1 Piece(Min.Order)
###
###
PHD Post Hole Digger

Mod.

WEIGHT

Min.

Max.

CM

RPM

KGS

PHD-S

30

45

30

540

96

PHD-L

45

60

30

540

108

PHD-HL

45

60

30

540

115
US $480




/ Piece




|

1 Piece



(Min. Order)

###
| | |
| --- | --- |
| After-sales Service: | Video Technical Support |
| Warranty: | 12 Months |
| Certification: | CE, ISO 9001:2000 |
| Condition: | New |
| Drilling Way: | Rotary |
| Transport Package: | Iron Packing |
###
Samples:

US$ 480/Piece

1 Piece(Min.Order)
###
###
PHD Post Hole Digger

Mod.

WEIGHT

Min.

Max.

CM

RPM

KGS

PHD-S

30

45

30

540

96

PHD-L

45

60

30

540

108

PHD-HL

45

60

30

540

115
Ball Screws – Dimensions, Applications, and Benefits
Ball screws are popular, lightweight, precision mechanical components. They are commonly used in machinery, gears, and knurled objects. These screw-like parts can be easily maintained and lubricated using oil. This article discusses their dimensions, applications, and benefits. The following sections provide additional information to help you select the right ball screw for your needs. We'll discuss some of the important characteristics of ball screws and what makes them so useful.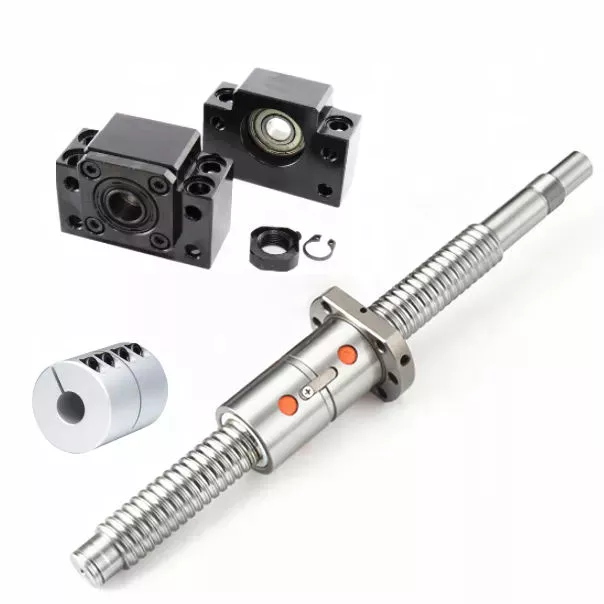 Preloading
A key problem with nut-to-ball screw backlash is the ability of the nut to move freely on the threads of the ball screw. To solve this problem, a patented solution was developed. The patent, 4,557,156, describes an innovative method for preloading ball screws and nuts. By applying a preloading nut, the threads of the ball screw are prevented from moving back and forth with the nut.
A mechanical design that involves axial play involves a lot of mass, inertia, and complexity. These characteristics lead to wear and rust problems. Preloading ball screws using a dynamic system reduces mechanical complexity by allowing preload to be adjusted while the mechanism is running. This also reduces the number of mechanical parts and simplifies manufacturing. Thus, the preloading method of the present invention is advantageous.
The servo motors used in the system monitor the output torque and adjust the power to one motor in a dynamic way, thus creating a torque differential between the balls. This torque differential in turn creates a preload force between the ball nuts. The servo motors' output torque is controlled in this manner, and the machine's backlash clearance can be precisely controlled. Hence, the machine can perform multiple tasks with increased precision.
Several prior art methods for preloading ball screws are described in detail in FIG. 3. The helical thread grooves of the ball screw 26 and the nut 24 define a pathway for roller balls to travel along. The stylized broken line indicates the general position of the axis of the ball roller screw 26. The corresponding ball screws are used in a number of applications. This technique may be used to manufacture custom-sized screws.
Lubrication
Ball screws are mechanical elements that roll balls through a groove. Improper lubrication can reduce the life of these screw elements. Improper lubrication can lead to shaft damage, malfunction, and decreased performance. This article discusses the importance of proper lubrication and how to do it. You can learn how to properly lubricate ball screws in the following paragraphs. Here are some tips to ensure long-term performance and safety of ball screws.
The first thing you should do is determine the type of lubricant you'll be using. Oils are preferred because they tend to remain inside the ball nut, and grease can build up in it. Oils also tend to have better anti-corrosion properties than grease. However, grease is more likely to be clogged with debris than oils. So, before you choose the lubricant that's right for your screw, make sure you wash it off.
The oil used in ball screw lubrication must be applied at a controlled rate. It can prevent metal-on-metal contact and clean out contaminants as it passes through the ball nut. However, oil as a lubricant is expensive and can contaminate the process if it mixes with the cutting fluid. Grease, on the other hand, is inexpensive, requires fewer applications, and does not contaminate process fluids.
If you use a synthetic oil for lubrication, make sure to choose a viscosity that is appropriate for the operating temperature. Oil viscosity can increase the temperature of the ball screw assembly, and excessive oil can reduce its life. A correct amount of oil will reduce the temperature of the ball screw assembly, while too little will increase friction and wear. Use the following guidelines to determine the right amount of oil for your screw.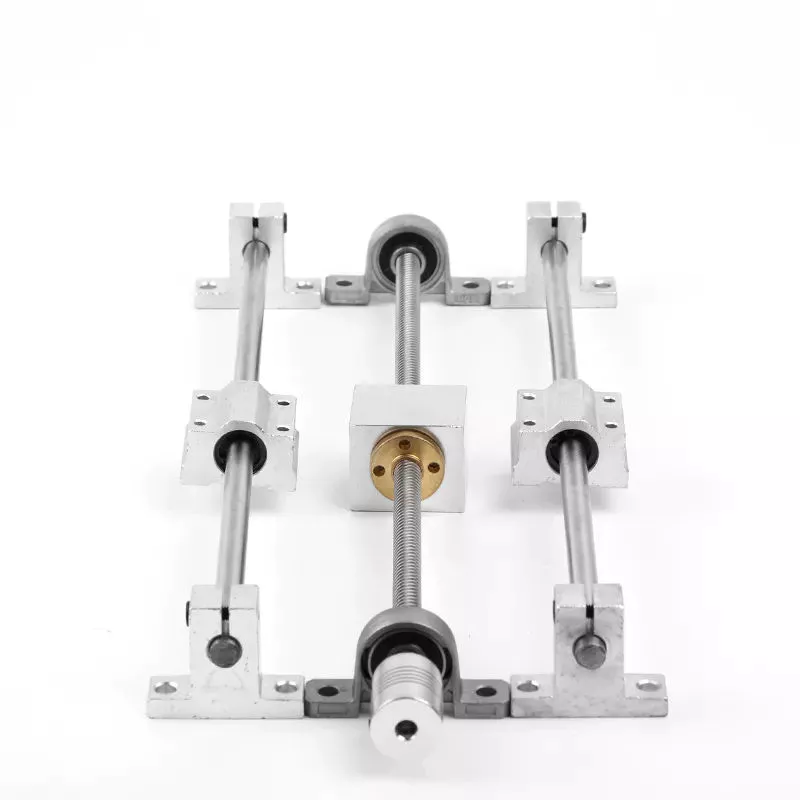 Dimensions
Dimensions of ball screws are a very important aspect to consider when determining the best type for your application. Technical acceptance conditions for ball screws specify the allowed deviations during acceptance tests. The tolerance class can also change, depending on the needs of a specific application. The following table lists the most important tolerance values for the full range of screw lengths. This table is a helpful guide when looking for a specific screw. The table below lists the dimensions of common ball screws.
The axial load applied to a ball screw is 0.5 x Fpr / 2Fpr. The minimum screw diameter is known as the root diameter. The axial load causes the screw shaft to deform in a certain way (DL1 and DL2). The elastic deflection induced by the load on a ball screw is called its rigidity. This rigidity is important for calculating sizing parameters for a ball screw.
The preload value of the ball screw affects the dynamic load capacity. A preload of 10 percent is considered adequate, while a value greater than this may compromise the screw's durability. In general, a high preload value will result in a lower dynamic load capacity and greater wear. However, the preload value must be calculated with the relevant screw parameters. This is because a high preload value reduces the screw's durability.
To ensure that your screw meets the specified parameters, the dynamic load capacity must be calculated. This is the amount of force a ball screw will withstand under a specified load. This calculation also includes strength checks. If you are using a ball screw for applications that need extra strength, it may require a safety factor. For example, if the screw is used for double-axial mounting, then the outer ball nut must be inserted into the nut, causing a secondary load.
Applications
The present invention provides a simple, yet highly effective way to mount a ball screw. Its absence of insert slots or through holes makes it simpler to assemble and provides a more uniform nut. The lack of mechanical features also reduces heat treatment issues, and the nut's hardness can be uniformly hardened. As a result, the screw's overall performance is improved. Here are some examples of applications for ball screws.
Preloading is the process of applying force to a ball screw. This increases the rigidity of the screw assembly and eliminates backlash, which is lost motion caused by clearance between the nut and ball. Backlash disrupts repeatability and accuracy. Spacer preloading involves inserting force between two ball nuts and transmitting it through the grooves. This method is ideal when preloading is needed in large quantities. In addition to increasing rigidity, preloading can improve accuracy.
Ball screws require careful care in their working surfaces to prevent contamination. Rubber or leather bellows can be used to protect their surfaces, while positive air pressure can be applied to the screw. Preloading eliminates backlash, a common problem among screw assemblies. In addition to the numerous applications for ball screws, they are also critical to computer-controlled motion-control systems and wire bonding. And there are many more examples. So what are the benefits of using these devices?
The spring preloading system uses a spring in between two ball nuts, applying tensional forces to the ball nuts. This spring creates grooves in the nut's middle, which facilitates recirculation of the balls. The spring preloading mechanism is more compact than the double nut mechanism, but the lengthening of the lead reduces the ball screw's load capacity. Its compact design makes it ideal for small clearance assemblies.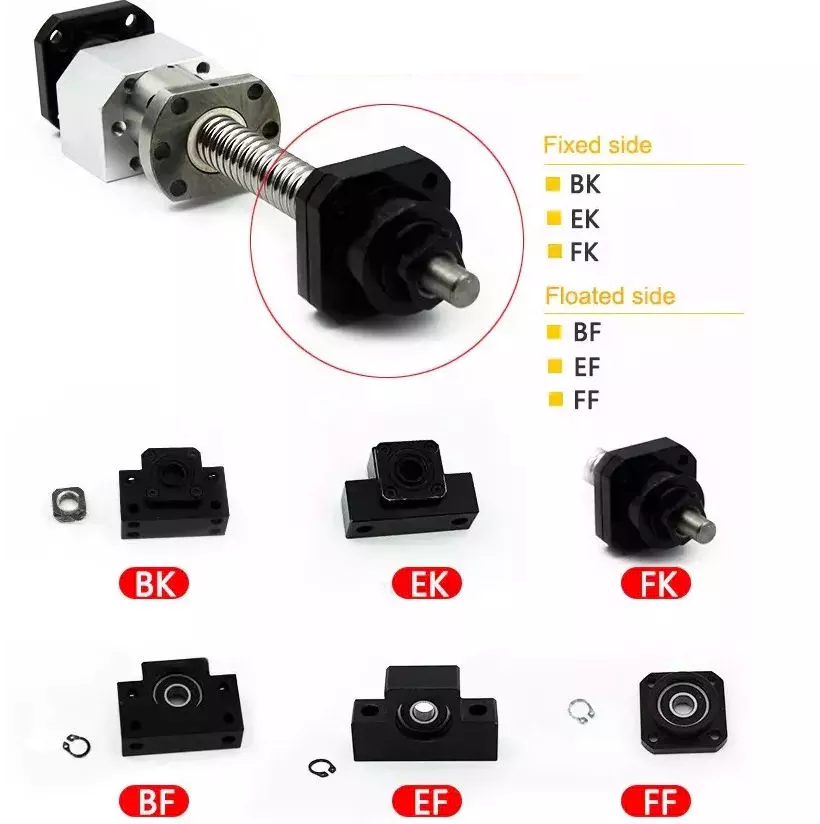 Maintenance
In addition to performing maintenance tasks yourself, the manufacturer of ball screws should offer reverse engineering services that will enable them to identify specific problems. The process of reverse engineering allows ball screw manufacturers to develop new ball screws and parts. In the event that a ball screw is beyond repair, a manufacturer can often save a significant amount of money by repairing it instead of replacing it. In addition to repairing a ball screw, the manufacturer should also offer free evaluation services for the component. Reconditioning and replacement involve the use of new parts, while reloading and replacement replace the screw.
Performing routine maintenance checks on ball screw assemblies is essential for maintaining optimal performance and extending their service life. Overtime, excessive wear can lead to a variety of problems, including backlash, vibration, and ball bearing noise. In addition, the increased friction increases the required torque for turning a screw, causing system failure and significant downtime. To ensure that a ball screw is fully functional, it must be checked for wear and maintain the proper lubrication system.
Discoloration or pitting on a ball screw indicates that it is in need of repair. The same is true if there are chatter marks in the ball groove. Oftentimes, a ball screw needs a new lubrication seal or wipers. Additionally, it may be missing or over-wearing, which could result in permanent failure. Finally, excessive power draw could be a sign of improper lubrication or improper installation.
Proper maintenance is essential for any machine tool. When performed properly, machine tools can last decades with continuous use. Proper care and maintenance is essential to ensure long life and optimal performance. In addition to improving machine tool uptime, proper maintenance affects the accuracy and repeatability of the end product. Therefore, premium machine tool manufacturers focus on the performance and durability of ball screws. They develop innovative designs and lubricants to optimize the lifespan of their products.



editor by czh